Travel Portal Website Development and Booking Engine Solution
As an expert travel technology company we provide customized travel portal development, which helps travel companies to serve customers on their own and unique ways. We develop interactive travel portal software solution for travel management companies. Our bespoke travel portal solution includes travel booking engine development, GDS/XML/API integration, travel booking engine development, car rental solution, customize hotel booking engine and portal development, Airlines booking website development.
Orisys Infotech is specialized in integrating most popular global distribution systems like Amadeus, Sabre, Galileo, Worldspan and RedBus. Portal solution with GDS integration is the most effective and sophisticated way for online travel management companies, hotels, airlines and holiday ticket booking companies to get more bookings online.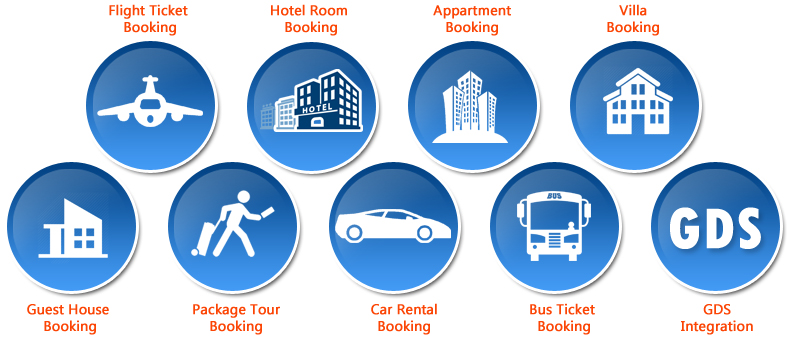 B2B and B2C Travel Portal Solution - End To End Travel Technology Solution
Our travel portal development includes bespoke booking engine development and integration of travel XML/ APIs for flight booking, hotel reservation, car rental booking, bus ticket booking and many more to name few.
Flight Booking Portal
Hotel booking travel portal development
Car Rental Solution
Bus Ticket Booking Solution
Accommodation booking
Package tour solution
GDS/XML/API Integration Service
We provide GDS integration service to travel companies with expertise in integration of popular GDS providers like Amadeus, Sabre, Galileo, Worldspan and RedBus.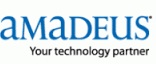 Flight Booking Portal Development
As a trusted travel technology company we not only provide customized flight booking portal with unique look & feel, but also we provide Flight GDS integration service to travel agencies. With our flight booking website, travel agencies can allow travelers to book local and international airlines ticket.
If you are an IATA certified travel agent and you have GDS system then we can develop fully functional flight booking website by integrating airlines GDS system. We can link your Flight Booking Engine by integrating the XML/API of your choice get complete and real-time information about hundreds of airlines with secure Payment gateway Integration.
We are highly experienced in development of flight booking engine and integration of airlines XML /API to your website for search of flights, prices, seat availability and online ticket booking facility.
Hotel Booking Website Development
We develop hotel booking websites with unique look & feel and CMS featured enable with the options of displaying your hotels, room details, rates, and amenities in a very interactive manner to enhance your hotel bookings online. As a very specialized travel technology company Orisys infotech provides customized hotel booking engine development and hotel GDS/XML/API integration service to hoteliers, travel management companies and travel agencies.
A fully functional hotel booking website with integrated booking engine can facilitates travelers to search, view and book hotels online anytime from any part of the world.
Car Rental Solution
We provide fully functional and dynamic car rental website with bespoke car rental booking engine. If you are looking for a car rental website with unique look & feel and customized booking engine or you are interested to integrate GDS in your car rental booking engine then we are there to support you in every aspect.
Having an interactive car rental website with customized booking engine can help your customers to hire car online as per their suitability, resulting more business and brand popularity.
Bus Ticket Booking Portal
Customized Bus Booking Portal Development: if you are a large bus rental company and looking for your own bus booking portal and booking system then we are the right choice for you to develop the system as per your exact requirement. Our specialized team can analyze your requirement thoroughly to provide you the best bus ticket booking portal.
Bus Ticket Booking Gds Integration: We help bus rental companies by integrating third party global distribution system (GDS) to their portal. We are specialized in REDBUS GDS INTEGRATION.
Accommodation Booking Solution
As a highly experienced travel portal website development company we provide accommodation booking solution for hotels, villas, guest house, hostels and apartments.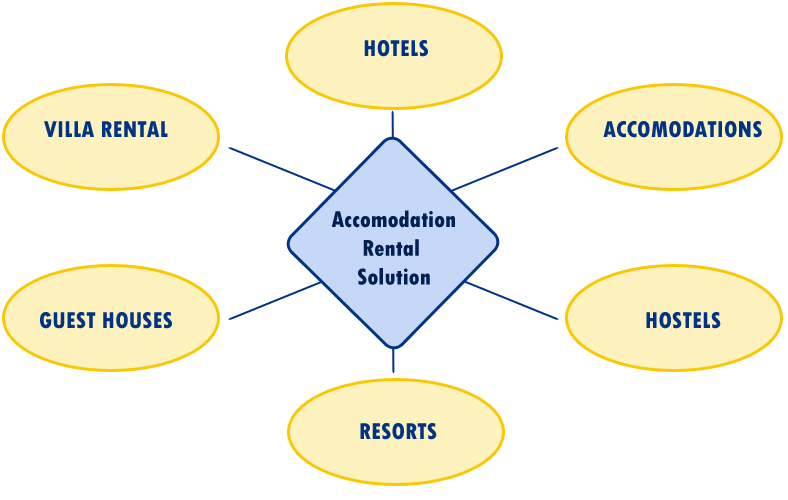 Package Tour Booking Website Development
Our package tour website development enrich with easy to use navigation, unique design, mobile responsive and complete CMS system to manage tours and bookings. Travel agencies and tour operators can manage their tour website by allowing travelers with best travel packages and destinations to book online. Travelers can book travel packages with easy to use and interactive booking engine.
Our experienced team can provide fully dynamic and interactive travel booking website for your Travel Agency. We are one of the most trusted travel technology serving the travel industry throughout the world.
Why Travel Agencies Should Go For Their Own Brand Travel Portal
Every travel agency or companies should go for their own brand travel portal, which will allow travel agencies to differentiate their business from other travel companies. An effective travel portal will not only differentiate your business, but also it will help you in both business expansion and enhance your client relationship to a different height.
Having a fully functional travel booking website can help travel agencies to increase their revenues.