Orisys Infotech Provided Completely Digital Marketing or Search Engine Optimization (SEO) Solution To a Hotel in Scotland
The Popinjay Country Hotel & Spa - www.popinjayhotel.com
The Popinjay Country Hotel & Spa is one of the most famous and popular hotels in Central Scotland, and finest leisure and corporate venues too. This hotel also specializes in wedding venue, event venue and provides leisure facilities.
Requirements
Keyword Ranking Improvement in SERP
Increase Online Visibility
Increase Brand Value in Online Market
Increase Brand Value in Targeted Area
Website Optimization & Reputation Management
Challenges
The Popinjay Country Hotel & Spa wanted Orisys Infotech Pvt Ltd, to provide Digital Marketing solution to increase its visibility and popularity in Search Engines (Google, Bing etc). The website is developed in Drupal platform.
Solution
We provided the following solutions to promote www.popinjayhotel.com in a highly competitive Hospitality market.
Our SEO techniques help to reach target audience and increase brand value. We fixed all required onpage issue and created high PA DA backlinks. The website www.popinjayhotel.com is built in a content management system I.e Drupal. We implemented all on-page work like meta tags fixed,sitemap xml,Google analytic and Google webmaster in Drupal platform.
We Provided
Organic SEO

On page Optimization

Mata Tag creation

Google White Techniques for high visibility search engines.

Sitemap XML, Google Webmaster in Drupal and Google Analytics implementation

High PA DA Back-link creation

Bi-Monthly Working Report

Bi-Monthly Keyword Ranking Report

Monthly Google Analytic Visitors Report
The Result
Orisys Infotech promoted Popinjay Country Hotel brand or website in high PA DA website so as a result, now all web pages are regularly indexing and now number of visitors are increasing, mostly Organic.
Orisys Infotech not only targeted to keywords ranking improvement, we also improved visitor engagement, hence reduced bounce rate. We always target high search volume keywords. The website is in a good ranking position in search engine result page (SERP).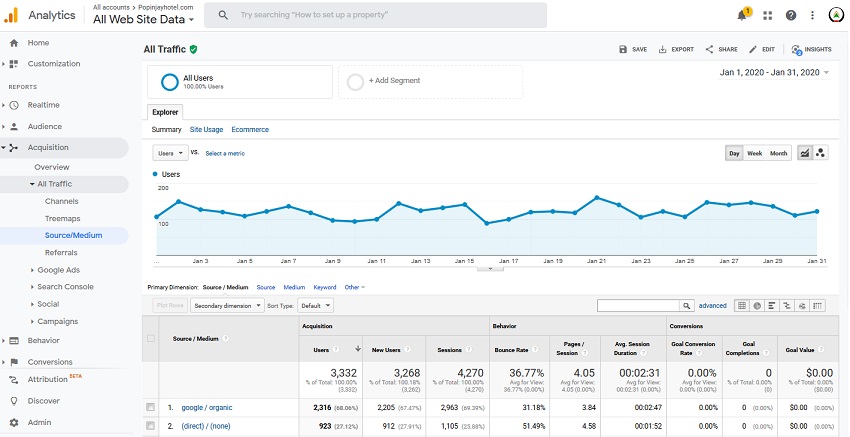 Country Wise Visitors Report in Google Analytic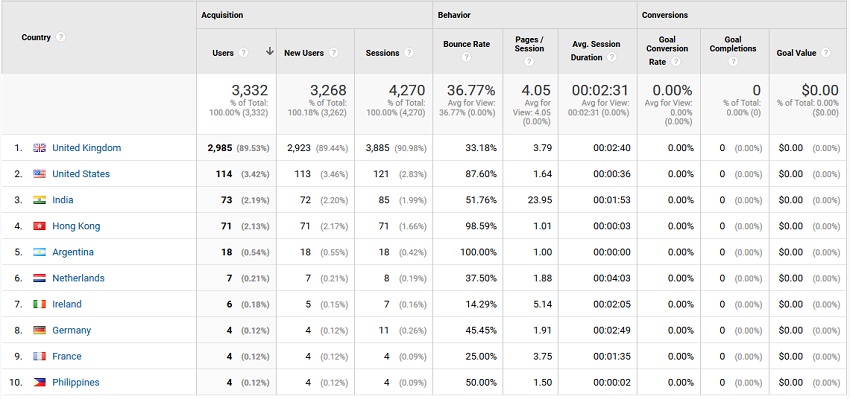 City Wise Visitors Report in Google Analytic