Keyword optimization to drive qualified traffic
Because of its difficult nature, most site owners, marketers and bloggers don't spend enough time optimizing keywords to drive searchers to your site, you must optimize for the keywords they're searching for.
Keyword optimization is the process of finding, researching, analyzing and selecting the most appropriate and relevant keywords that your target audience are searching for the products and services you are offering.
Keywords research and optimization is one of the most crucial aspects of establishing a robust SEO strategy.
Targeting a list of keywords is the first step to take initiative for search engine optimization.
Researching and targeting strong keywords to ensuring that the right words, phrases, and language is used for a range of different content types that your target audience is actually searching on google
---
Why Keywords Optimization?
Keywords and SEO both are equally important in ranking high in search engines. Resulting in getting more online traffic to your website and gaining high quality traffic.
Most of the new keywords are discovered during the research and analysis phase based on a combination of search volume, level of competition and specific search intent.
In order to optimize your content and gain high ranking in search engines for the keywords that visitors search for, you should always use the right keywords optimization strategies that help search engines to understand what your web page all about and improve the page's search engine ranking for those terms.
During publishing a new post or web page, keywords optimization tactics should always be in use strategically. This helps search engines to understand your content and improve ranking.
Below are the reasons why Keywords and SEO both are equally essential to achieve your goals as mentioned below :
It helps search engine to know what a webpage is about
Identify and speaks the same language as your target market audience
Increase quality traffic to your website
Helps in creating great content for target audience
helping google understand your web page content for high search engine ranking.
Get more leads by driving more number of qualified traffic
Increase time of visitors in your website
Increase conversion rate
Think about Search Intent
It is important to take search intent into consideration while doing your keywords research.
---
Search intent enable you to plan your content in such a manner that it meets your target users need. The search intents are divided into following categories :
---
Keyword research for various Instances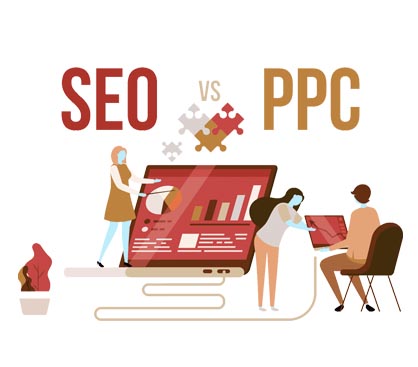 Keyword research for SEO/PPC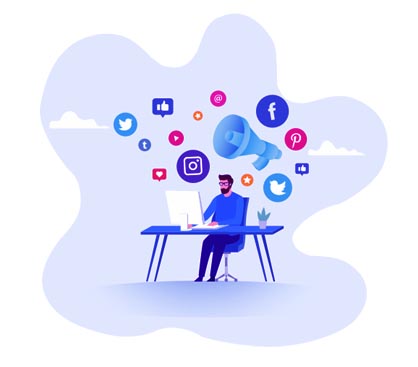 Keyword research for social media marketing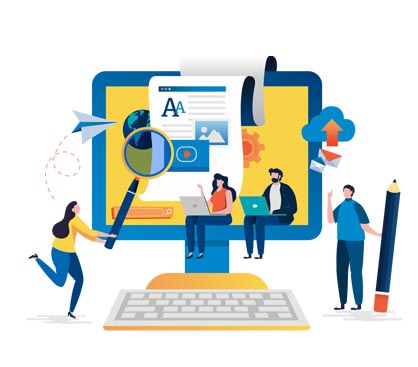 content creation with proper
Keyword research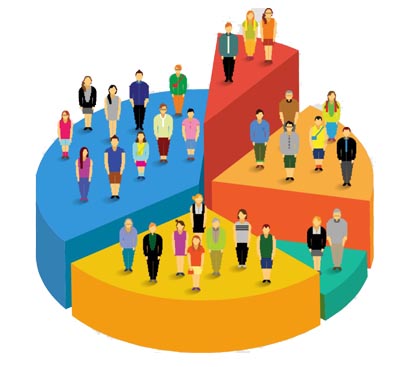 Keyword research for market/audience
---
Keywords Optimization Tips For SEO
1) Audit Your current on page SEO
Title tags -

The Title tag is an HTML tag that tells both search engines and visitors what your page all about. Page title of your web page is one of the most important SEO factors, which is prominently displayed in search engine result page and web browsers as well.
Be sure to use unique focus keyword in each of your web page title with appropriate length (50 to 65 characters).
Don't stuff your keywords with too many words or phrases
Make your title relevant to the web pages
Avoid using all caps
Meta description
meta tag descriptions are the short descriptions about your web page, often displayed in SERP below the title.
Its important to have a clear and appealing description of your page because it can influence whether to click or not.
This is a deciding factor which influence people to visit your site.
To optimize your meta description in more effective manner, always use your primary keywords or phrases in description tag for better ranking in SERPs.
Here is how to make a compelling meta description :
Keep it up to 155 characters
Should be unique and interesting
Include your primary keywords or phrases
Don't duplicate the meta description in every web page.
Every web page should have unique description
Avoid using alphanumeric characters
Optimizing meta description properly can increase :
Increase click through Rate in SERPs
Higher Click through rates Improves search ranking
It works as a mini ad for your web page
Can be a part of rich snippet plan
Influence people the click your web page in SERPs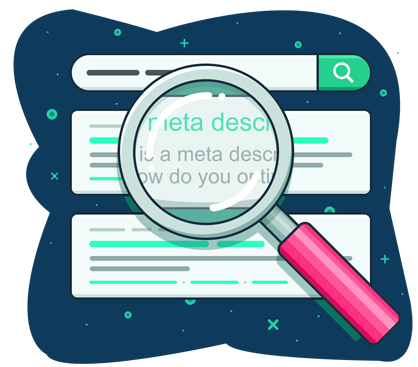 Headlines
Page headline are often read by human visitors. Having an appealing headlines using your important keywords can create a good impression and ensure your visitors that they are in right place.
Header tags
Refer to the HTML element (H1 - H6>. headers, also known as body tags. usually used to identify the headings and sub-headings of your web page.
Search engines give special weight to words mentioned in header tags and determine accordingly what your page all about.
H1 — The title of a post. They're usually keyword-focused, centered around the "key idea" of a page or post, to grab a reader's attention.
H2 — These are sub-headers classifying the main points of your paragraphs and separate sections.
Consider using semantic/secondary keywords in H2
H3 — These are subsections clarifying the information mentioned in the H2 further. H3 can be defined in bullet points or formatting list.
H4 — These are subsections that clarifying the information mentioned in the H3 further. Alternatively, they can be defined in formatting lists or bullet points.
URL Structure
The URL for any web page should be short and simple to both the readers and search engines
You should keep proper and consistent site hierarchy while you are creating internal pages, sub-pages and blog posts.
Your URL structure should contain relevant keywords.
Image Optimization
You can develop keyword rich Alt tags for static images and links.
Image file name and Alt texts both are the determining factors to improve the ranking and classify your content.
There should be relevancy in image file name and alt-text, which will ultimately enhance accessibility of your website and helps ranking high in SERPs.
Publish High Quality Content
Contents play a great role for effective SEO of your website.
Be sure your contents are relevant and appealing with minimum 300 words, because quality contents rank higher and more engaging than low quality content. Your content communicates with Search engines and let them know about the web page for better understanding and ranking.
2) Find keywords for your website
Website keywords are deciding factors for the success of your organic search efforts and SEO.
Researching, analyzing and selecting optimized Keywords is the process of bridging the gap between your website and target audience.
Once brain storming the related search terms by using google analytics, search console or any other popular tools, shortlist the keywords according to relevancy highest searches, best conversion rates and keyword difficulties.
Keywords analysis is not only useful for creating perfectly optimizing new content, but also crucial for improving SEO and reaching your target audience.
Exploring new search words and refinement of your phrases are very essential to keep moving ahead. So Don't be with the same set of keywords all the time.
Its a good practice to Use keyword research and analysis tools to explore new possibilities.
3) Map your keywords
Once all your keywords are shortlisted relevant to your website contents, you can then map them best match to specific web pages on the website.
You can make specific on page optimizations and recommendations based on your mapping process to make the page become more consistent to the mapped keywords.
The Idea behind keyword mapping is to help you to segregate appropriate keywords to most relevant web pages rather than keeping all the terms in home page. This is the way you can maintain relevancy of your web pages with proper mapping of keywords.
Proper mapping ultimately help search engines to know your web page all about and rank high for most optimized search terms.
4) Add keywords to your site
Once all the keywords are short listed and determined which keywords are best relevant to which page, its time to use them for creating new content or use them by modifying your existing content.
5) Avoid keywords stuffing
Keyword stuffing is the practice of including a target keyword numerous time on a web content to result higher in search ranking.
If the key-terms are over used deceptively with poor content, it will adversely effect your ranking and search result. So this black-hat practice should be avoided.
This practice was a common strategy and successful way of enhancing search visibility of a web page back in 1990 to early 2000. During this time google and other search engines were greatly relied on exact keywords match.
Now the search engines are more smarter and in future they will even be more smarter. Now search engines can catch when keywords are abruptly and un-naturally distributed throughout the content and meta tags