Sabre Global Distribution System - Flights, Hotel, Car XML API GDS Integration
Sabre global distribution system is one of the leading provider of travel reservation system with over 55000 travel agencies. Sabre provides users with schedules, availability, pricing, policies and rules, as well as reservation and ticketing capability for travel suppliers. The Sabre travel network has been used by 400 airlines, 175,000 hotel properties, 200 tour operators, 50 rail carriers, 40 car rental outlets and 17 cruise lines.
Sabre provide its web service for the booking of :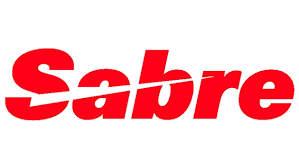 Airlines
Car Rental
Hotel Properties
Rail
Cruise lines
Sabre Airline Solutions
Sabre offers wide range of data solutions to help airlines to serve their customers efficiently and market them-selves. Sabre is an efficient and cost effective distribution channel that helps airlines to increase their market reach to leisure and corporate traveler.
Access to 3,50,000 travel agents and popular travel agencies worldwide
Travel agents can promote their brand beyond local market
Sell more seats consistently
Get real-time data regarding availability of seats and price changes
Make effective decisions with accurate data
Steady revenue stream
Allow your business to flow smoothly
Sabre Air APIs includes availability of seats and flight schedules, low-fare flights, price change and online ticketing. Sabre Airline API provides everything that need from shopping to booking of flights.
Sabre Hotel Booking Solution
Sabre hotel GDS, can help travel agents quickly shop and book properties at best negotiable rates from over 175,000 properties around the world. The comprehensive hotel content and reliable connectivity to suppliers with real-time availability of hotel rates, room status and quick delivery of reservation information.
Offers hotel amenities from beginning of the screen.
Provides hotel shopping platform for hoteliers and travel management companies.
Sabre new hotel shopping platform provides user friendly and secure interface to get updates aligned with OTA standard.
The real-time hotel availability screen helps travel agents to handle their customers more efficiently.
Sabre connected agents can access to rich hotel contents, which enable travel companies access through 60,000 travel properties.
Sabre is expected to make the hotel platform more robust with enhanced hotel shopping capabilities with future developments.
Using Sabre hotel booking XML API, travel agencies can provide their customers the following parameters:
Unique booking confirmation number
Passenger name number association
Frequent flyer number
Corporate ID number
An ID number
Number of extra guests
The booking source
special request-related information
Sabre car rental solutions
Sabre global distribution system provides offers car rental content with easy to use and sophisticated interface with real-time information. With Sabre car rental GDS travel companies can enhance their car rental booking efficiently and effectively to both global leisure and corporate travelers.
Sabre Car rental GDS features:
Agents can search and view wide range of cars with all the detail
View price and book cars
Receive confirmation upon successful booking
Agents can provide cars to travelers with best rates
Agents can view best offers of different car rental suppliers and select the best commission offer