1. Site Crawling Accessibility and Index-ability
To get information about new or updated contents search engines use web crawlers. The prime focus of these web crawlers to find and index content .
They get all the information about a website by going links to links internally, through alt tags, meta description tags, structure data and other elements present in the code of the site.
The ability of a web crawler is to make search engines enable to access and index pages on a website.
Crawlability : Can be best described the search engine's ability to read contents and follow links on a webpage.
Indexability : measures search engine's ability to analyze the content on your web page and add your website's pages to its index.
Factors Affecting Crawlability and Indexability
There are various factors affecting crawlability and indexability of any given websites:
The Structure of your Website
Internal linking structure
Outdated version or unsupported technology
Error codes
Broken page redirects
Server Errors
How to make a website easier for crawlers to access
Submit a site map to google
Strengthen Internal links with proper link structure
Maintain content freshness with Regular updates and add new content
Avoid duplicate contents copied from somewhere else
Speed up your page load time
Mobile Responsiveness
Mobile SEO is the practice of optimizing your website with a great UX combined with exceptional viewing on mobile devices.
It's all about making your mobile site looks great, functions properly and loads quickly without any issues that matches the users search intent.
Many companies don't realize the importance of a mobile responsive website.
When you don't have a mobile responsive website, it hurts your SEO and create a negative perception of your business.
If you want to provide better user experience and prevent bad mobile experiences, its important for your website to work well on mobile devices and for this you must optimize your site to be mobile-friendly.
A mobile responsive website should :
Easy for search engines to understand
Loads quickly
Responsive on mobile devices
allow users to navigate the site without any hassle
readable and clear view content that does not require readers to zoom
Offers value to users
Why is Mobile SEO Increasingly Important !
Google shaping the future with mobile search on smart phones and index with mobile first approach and reward the website that caters to both mobile and desktop version.
Half of global web traffic flows from mobile devices hence your website should meet all the parameters of mobile-friendliness.
Google rewards mobile friendly sites as they are mobile optimized and meets usability and functionality needs of a growing majority of visitors.
As per google having a mobile responsive website indicates that your website is going to be crawled and indexed swiftly by crawlers and this is the reason why load speed is one of the most essential ranking factors.
When it comes to e-commerce for businesses and their partners, mobile is the prime organizational necessity for day to business activities like product display, point of sale, return, payments, reviews, ratings and many more to have strong hold in today's ecommerce.
Importance Mobile SEO as mentioned below :
People Prefer to search on mobile
Mobile Search Is the prime choice of visitors to access websites and contents
Google Prioritizes Websites that Provide a flawless Experience On Mobile
Mobile Content regulates Google Search Ranking
Mobile Search Drives more Sales
Mobile SEO Dominate Voice Search
Mobile SEO best practices to improve your ranking
The Mobile-first index ensure that google prioritizes mobile-friendly websites and considering that most searches carried out on mobile.
The real challenge when creating a mobile seo strategy is getting seamless user experience.
Lets have a look at best mobile SEO practices as mentioned below :
Improve your site's load time to reduce bounce rate
Integrate responsive web design for mobile devices
Focus on the seamless user experience
Be careful of pop-ups by display popups Safely on temporary basis
Optimize your website for local
Improve website Navigation
Optimize title tags and meta descriptions
Keep your text easy to read
Stick to basic popular fonts
Keep paragraphs short
2. Compelling content to generate more leads
With Compelling Content, you can build trust with your audience, improve conversions, connect with customers, and generate leads. Creating link-worthy content take a lot of time, planning, and strategy.
Creating unique content is the key ingredient to drive back-links naturally to your site and increase your search rankings, resulting in higher organic traffic and boost sales.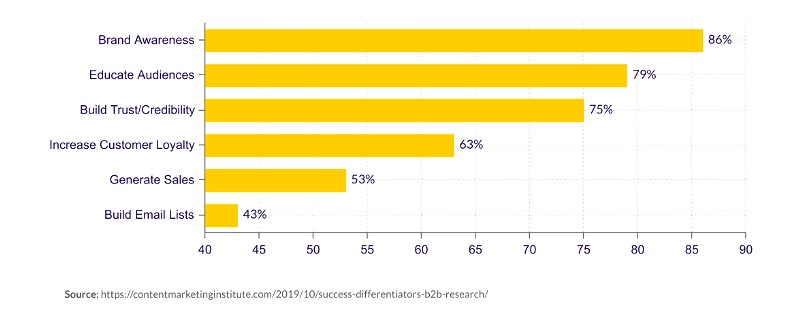 Content marketing is all about delivering compelling, interesting and valuable content consistently to attract and engage target audience.
Please find the steps for creating a content marketing strategy to get more potential prospects and grow your business online as mentioned below:
What is the purpose of Effective Content Marketing Strategy for Your Organization?
Google likes content
Content marketing drives more sales
Drives visibility to your product pages
Scales your targeting audience
Increasing brand awareness and recognition
Engage your current customers and prospects to influence consumers decision.
Establish Authority and credibility
Influence brand preference and boost sales
Generate reliable and cost-effective sources of traffic to your website
Position your business as an expert in your industry segment
Opens channel of communication through social sharing, follows and PR results
Provide value and build brand to your business
Support your audience throughout the conversion funnel
Improve conversion rate, resulting more business
What are primary forms of media used within your content strategy?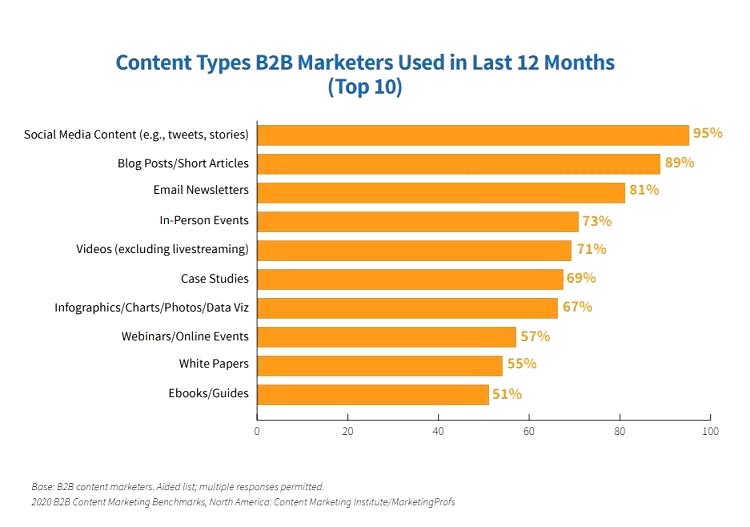 Here are some of the most common types of content marketing you may choose to incorporate in your strategy :
Social Media Content Marketing
Infographic Content Marketing
Blog Content Marketing
Video Content Marketing
Paid Ad Content Marketing
How can you create engaging and great content
You should define your goals of content marketing strategy and how far your content is appealing to grasp the attention of target audiences.
However your content needs to be engaging if you are interested for achieving the goals of your interest.
Few of the content ideas that can help you achieve your goal by making your contents more appealing and engaging that can help you achieve your
Create Original Content
Focus On writing Strong Headlines
Make Your Content More Actionable
Be Able to Provide Answers
Credibility and accuracy in reporting and Sourcing of Information
Create Engaging and Thought full Content
Use Images and Video in your content for better understanding
Make Continual Updates to Your Website or Blog
3. Keyword optimization to drive qualified traffic
Because of its difficult nature, most site owners, marketers and bloggers don't spend enough time optimizing keywords to drive searchers to your site, you must optimize for the keywords they're searching for.
Keyword optimization is the process of finding, researching, analyzing and selecting the most appropriate and relevant keywords that your target audience are searching for the products and services you are offering.
Keywords research and optimization is one of the most crucial aspects of establishing a robust SEO strategy.
Targeting a list of keywords is the first step to take initiative for search engine optimization.
Researching and targeting strong keywords to ensuring that the right words, phrases, and language is used for a range of different content types that your target audience is actually searching on google
Why Keywords Optimization?
Keywords and SEO both are equally important in ranking high in search engines. Resulting in getting more online traffic to your website and gaining high quality traffic.
Most of the new keywords are discovered during the research and analysis phase based on a combination of search volume, level of competition and specific search intent.
In order to optimize your content and gain high ranking in search engines for the keywords that visitors search for, you should always use the right keywords optimization strategies that help search engines to understand what your web page all about and improve the page's search engine ranking for those terms.
During publishing a new post or web page, keywords optimization tactics should always be in use strategically. This helps search engines to understand your content and improve ranking.
Below are the reasons why Keywords and SEO both are equally essential to achieve your goals as mentioned below :
It helps search engine to know what a webpage is about
Identify and speaks the same language as your target market audience
Increase quality traffic to your website
Helps in creating great content for target audience
helping google understand your web page content for high search engine ranking.
Get more leads by driving more number of qualified traffic
Increase time of visitors in your website
Increase conversion rate
Think about Search Intent
It is important to take search intent into consideration while doing your keywords research.
Search intent enable you to plan your content in such a manner that it meets your target users need. The search intents are divided into following categories :
Navigational keyword - Navigational keywords are used to search specific website or brands. For an example, visitors might type 'LinkedIn' in search engine to reach the website linkedin.com
Informational keyword - Informational keywords and phrases are searched by visitors in search engines with a purpose to get specefic piece of information. For example they might type who owns linkedin?, what is SEO?, Why SEO? etc to google for relevant information. (How, what, where, when, flight, restaurant, hotel, news, etc.)
Transactional or commercial keyword - Transactional or commercial keywords suggests that the potential customers wants to make a purchase. Users use transactional words like ''buy'' are strong indicators of transactional intent (buy, purchase, cheap, pricing, etc.)
Location Intent - near, nearby, from, directions, airport, route, maps, etc.
Keyword research for various Instances
Keyword research for SEO/PPC
Keyword research for social media marketing
content creation with proper Keyword research
Keyword research for market/audience
Keywords Optimization Tips For SEO
1) Audit Your current on page SEO
Title tags - The Title tag is an HTML tag that tells both search engines and visitors what your page all about. Page title of your web page is one of the most important SEO factors, which is prominently displayed in search engine result page and web browsers as well.
Be sure to use unique focus keyword in each of your web page title with appropriate length (50 to 65 characters).
Don't stuff your keywords with too many words or phrases
Make your title relevant to the web pages
Avoid using all caps
Meta description
meta tag descriptions are the short descriptions about your web page, often displayed in SERP below the title.
Its important to have a clear and appealing description of your page because it can influence whether to click or not.
This is a deciding factor which influence people to visit your site.
To optimize your meta description in more effective manner, always use your primary keywords or phrases in description tag for better ranking in SERPs.
Here is how to make a compelling meta description :
Keep it up to 155 characters
Should be unique and interesting
Include your primary keywords or phrases
Don't duplicate the meta description in every web page.
Every web page should have unique description
Avoid using alphanumeric characters
Optimizing meta description properly can increase :
Increase click through Rate in SERPs
Higher Click through rates Improves search ranking
It works as a mini ad for your web page
Can be a part of rich snippet plan
Influence people the click your web page in SERPs
Headlines
Page headline are often read by human visitors. Having an appealing headlines using your important keywords can create a good impression and ensure your visitors that they are in right place.
Header tags
Refer to the HTML element (H1 - H6>. headers, also known as body tags. usually used to identify the headings and sub-headings of your web page.
Search engines give special weight to words mentioned in header tags and determine accordingly what your page all about.
H1 — The title of a post. They're usually keyword-focused, centered around the "key idea" of a page or post, to grab a reader's attention.
H2 — These are sub-headers classifying the main points of your paragraphs and separate sections.
Consider using semantic/secondary keywords in H2
H3 — These are subsections clarifying the information mentioned in the H2 further. H3 can be defined in bullet points or formatting list.
H4 — These are subsections that clarifying the information mentioned in the H3 further. Alternatively, they can be defined in formatting lists or bullet points.
URL Structure
The URL for any web page should be short and simple to both the readers and search engines
You should keep proper and consistent site hierarchy while you are creating internal pages, sub-pages and blog posts.
Your URL structure should contain relevant keywords.
Image Optimization
You can develop keyword rich Alt tags for static images and links.
Image file name and Alt texts both are the determining factors to improve the ranking and classify your content.
There should be relevancy in image file name and alt-text, which will ultimately enhance accessibility of your website and helps ranking high in SERPs.
Publish High Quality Content
Contents play a great role for effective SEO of your website.
Be sure your contents are relevant and appealing with minimum 300 words, because quality contents rank higher and more engaging than low quality content. Your content communicates with Search engines and let them know about the web page for better understanding and ranking.
2) Find keywords for your website
Website keywords are deciding factors for the success of your organic search efforts and SEO.
Researching, analyzing and selecting optimized Keywords is the process of bridging the gap between your website and target audience.
Once brain storming the related search terms by using google analytics, search console or any other popular tools, shortlist the keywords according to relevancy highest searches, best conversion rates and keyword difficulties.
Keywords analysis is not only useful for creating perfectly optimizing new content, but also crucial for improving SEO and reaching your target audience.
Exploring new search words and refinement of your phrases are very essential to keep moving ahead. So Don't be with the same set of keywords all the time.
Its a good practice to Use keyword research and analysis tools to explore new possibilities.
3) Map your keywords
Once all your keywords are shortlisted relevant to your website contents, you can then map them best match to specific web pages on the website.
You can make specific on page optimizations and recommendations based on your mapping process to make the page become more consistent to the mapped keywords.
The Idea behind keyword mapping is to help you to segregate appropriate keywords to most relevant web pages rather than keeping all the terms in home page. This is the way you can maintain relevancy of your web pages with proper mapping of keywords.
Proper mapping ultimately help search engines to know your web page all about and rank high for most optimized search terms.
4) Add keywords to your site
Once all the keywords are short listed and determined which keywords are best relevant to which page, its time to use them for creating new content or use them by modifying your existing content.
5) Avoid keywords stuffing
Keyword stuffing is the practice of including a target keyword numerous time on a web content to result higher in search ranking.
If the key-terms are over used deceptively with poor content, it will adversely effect your ranking and search result. So this black-hat practice should be avoided.
This practice was a common strategy and successful way of enhancing search visibility of a web page back in 1990 to early 2000. During this time google and other search engines were greatly relied on exact keywords match.
Now the search engines are more smarter and in future they will even be more smarter. Now search engines can catch when keywords are abruptly and un-naturally distributed throughout the content and meta tags
4. Improve user experience with faster page speed
Site speed is one of the vital factors used by its algorithm to rank high in search engine result pages.
When it comes to performance your site, page speed contains the utmost importance.
To minimize bounce rate, maximize visitor engagement and customer retention , it's essential that your user should experience faster page speed and seamlessly view content of your website.
A site that is optimized for speed can have following benefits
Improve User Experience by Increasing Website Speed
Increase page views
Increase conversions
Lower bounce rates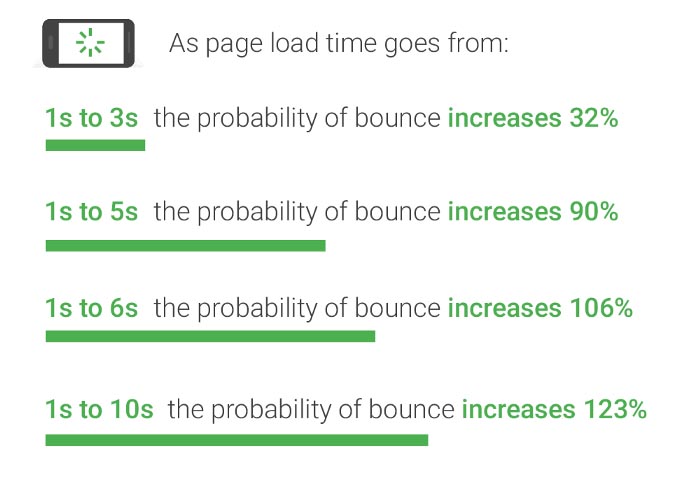 As the page load time is shifting from one to ten seconds, the expected bounce rate of a mobile user increases by 123%.
Increase your page speed - SEO best practices
Users always expect your website to load faster with seamless web page experience. The more time they have to wait for a page to load, the more frustrated they become.
Page speed is necessary for better user experience, improving customer retention and for high rate of conversion.
Pages with longer load times lead to higher bounce rate and lower conversion rate.
Here are few ways to increase your page speed with better UX.
Enable compression for your CSS, HTML, and JavaScript files
Minify CSS, JavaScript, and HTML
Reduce page redirects
Remove render-blocking JavaScript
Leverage browser caching
Improve server response time
Use a content distribution network
Optimize images
5. Compelling UX Design
UX design is the process of making a website or products by considering various aspects such as usability, interactive & visually appealing design and delightful to interact with.
Its all about enhancing the user experience of people to find best of their interest, while interacting with the services you are providing.
UX design is one of the dominating digital marketing factors which can't be ignored by the marketers.
Your website is the most powerful marketing tool and Users should encounter an intuitive and effortless experience Upon visiting your website.
What to consider during UX design process?
1) Consider your Audience - A UX design process typically starts with research and analysis on the intended target audience for a web portal:
Their area of interest
Their motivations
Their goals and objectives
What they need to achieve on the site
Even what they'll probably be doing and in which search intent when they navigate different pages
2) Considers your content with strategic analysis
3) Create a logical architecture of your website
4) Proper menu structure
5) Delivery of right information at the right time
Reasons why user experience (UX) should be a priority for Digital Marketers
User experience can impact your digital marketing Effort.
Today's consumers are mobile savvy and needs to get information instantly and easily without any confusion.
Without a positive user experience your marketing effort can be badly affected.
If your web page is customer centered and designed to best user experience, it will be easy for web users to access, read, understand and navigate. This will keep your website way ahead of competitors, which leads to more traffic, brand popularity and increase in customer base.
When you design a webpage that's centered on user experience, you create a room that's easy for the reader to access, understand, and navigate. This, leads to keep your website ahead from competitors who are less concerned and aware about UX, hence boost your traffic, customer base and increase sales.
Modern users prefer to proceed with UX-optimized website and the following statistics can give you a clear picture
More than 70% of people prefer to access a UX-optimized site in comparison to poorly UX designed website.
75% of consumers admit company's credibility based on the company's website design
88% of online consumers unlikely to get back to a site after a bad experience
Nearly 40% of people more likely to exit websites that load slowly.
39% of people will leave a website if images are too slow or take too long to load
47% of Users likely to prefer a maximum of 2 seconds loading time for an average website
It's a must to make your site mobile friendly and it should be responsive with all screen resolutions. Every year The amount of mobile traffic grows and is even expected to be more than half of global connections in 2021.
Data Source From SWEOR
The rise in mobile phones usage has changed a lot the way people connect to internet, view and buy online. The desktop is less preferred now days due to growing demand of smart phone usage and increasing number of digital users.
usability has a big effect on customers satisfaction; so much so that it :
Increases user willingness to pay by 14.4%.
less likely to switch brands by 15.8%.
Enhance Users interest to recommend a product by 16.6%.
Why UX design is so important?
This is essential for digital marketers to understand the importance of UX design as follows :
Create a pleasing experience and positive impression .
Positive UX creates high level of customer satisfaction.
UX Design boost conversions on your website.
UX Design increases your SEO rankings
Create trust and credibility with UX Design
Save time and cost to Increase revenue
Optimize it to mobile
Reduce bounce rate and increase website engagement
Increase the rate of returning users
How to make a great UX
Customers become satisfied with your business, when your products or services are offered with a good UX. Your customers usually enjoy their time accessing your website dedicated with easy to use UX.
This leads to boost customer satisfaction, increase flow of new customers and convert potential users into regulars, and retain the existing customers.
Let's get down to the list of most important UX factors that requires to have a truly great website.
Focus on your target market audience
Fast Loading Speed
Plan to place and choose the menu order strategically and logically
Promote User-Friendly and responsive Navigation
Use, easy to access site structure and user-friendly language
Make design usable and accessible
Leverage Visual Hierarchy
Engaging clear CTAs to convince users to take action
Adequate White Space
Optimize for mobile and other screen resolutions
Be careful with dropdowns
Be consistent in format, style, and design
Ensure optimal contrast ratio (preferably 7:1)
Leave no room for confusion. Always indicate where you are.
Harness the power of your footer menu
Do create a sitemap
Be strategic with related content and removes duplicate content
Always Use a Single Column
Avoid to use too Many Pop-Up Windows
Avoid Long Lines and Tiny Text
6. Title, URL, & description to draw high CTR in the rankings (Organic click through rate)
Improve your organic click through rate Using descriptive URLs, Research long-tail keywords, Write effective meta descriptions and Implement structured data
Why its important to increase your Organic CTR?
When you have high CTR means more traffic to your site and google will position your page higher in the rankings.
Focusing on improving your CTR can maximize traffic received, generate more sales and allow to plan your marketing budget more efficiently.
The more your pages get high CTR for a given position, the more likely your web page move up to prominent position in the SERPs.
Having an increased CTR can lead to step-in more users on your website and a better chance of getting more sales.
So finally there are two reasons why you should optimize your CTR for following reasons:
First, it likely improves organic rankings
Second, if more people click on your search result, you can generate more traffic
How to Calculate Organic CTR?
The click-through rate is the ratio between number of users who click on a link and the number of times the url appeared in searches (Impressions), multiplied by 100.
Organic CTR consists of following variables :
Total Number of Clicks
Total Number of Impressions (How often a URL appeared in searches results for a keyword)
The percentage of searchers clicking on this URL
Mathematically, CTR should be calculated using the following formula :
Organic CTR = (Clicks / Impressions) *100
Click Through Rate =
Total Number of Clicks
x 100
Total Number Of Impressions
or Instance if your website appears 1000 times in search results for a particular time period and gets clicked 100 times, your CTR is 10%. You can put the above formula to calculate your CTR.
How To Improve Organic CTR ? Checklist for high Click Through Rate.
Here are a few easy ways that you can boost your organic click-through rates for better business and brand popularity as mentioned below:
Identify Your Lowest Organic CTR Content to start with
Find and Fix Keyword Cannibalization
Get Creative With Your Titles and make it simple
Research long-tail keywords
Use Descriptive URLs for long-tail keyword Implementation
Create effective meta description
Implement structured data
Create Structure Content for Featured Snippets
Improve page load time
Mobile responsive design
Create posts with images
Create quality content
7. Snippet/Schema markup to stand out in SERPs
Adding structured data mark up to your website is known as schema markup, that can be added to existing HTML of your site. It can give you a significant SEO boost and increase your rankings. This allow search engines to have better understanding of information available in your web page.
With structured data you can tell the search engines whether the result is a person, Event, a business, a book, a movie, a product, a review, or something else.
This is also essential to implement schema markup data on your website because it make the job of search engines much easier to understand your webpage.
So, overally we can say that we are not writing data for machines . Here you are providing extra details for better understanding of web page and remember not to alter content of the page.
A detail of schema data can be found at schema.org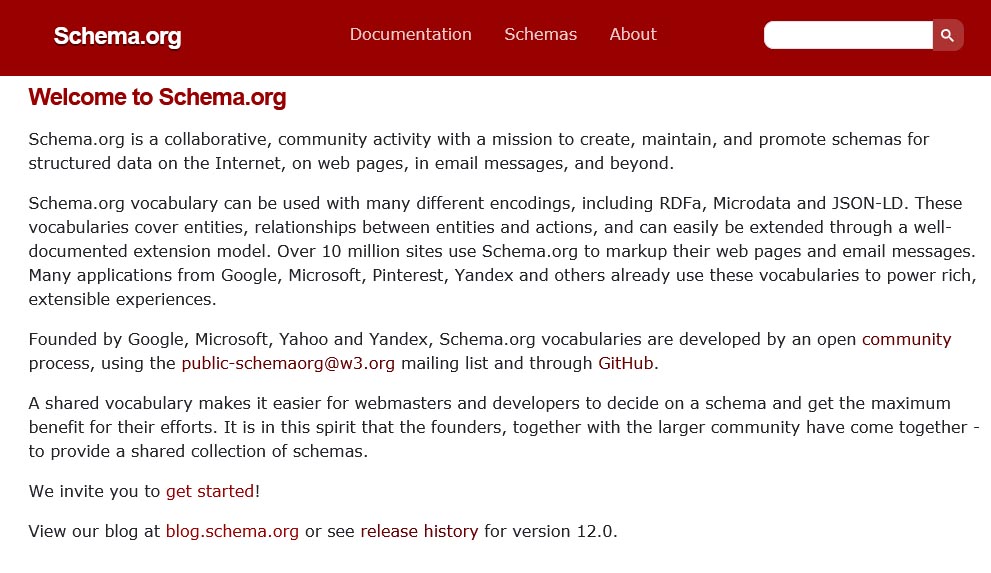 Type of Structured data to use -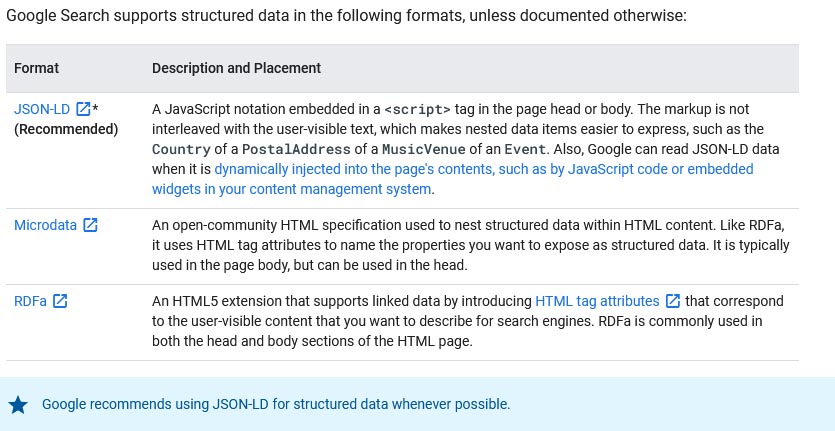 From above Image you can find 3 types of structured data RDFa, Microdata and JSON-LD.
As google recommend using JSN-LD whenever possible, so you should research about JSON-LD to implement structure data on your web pages.
Google structure Data Guidelines
You can view from below image according to google there is no guaranty that structured data will show up in search result. in other hand google recommend to use JSN-LD to implement structured data whenever you can by following their quality guidelines.
They have strict guidelines for structured data utilization.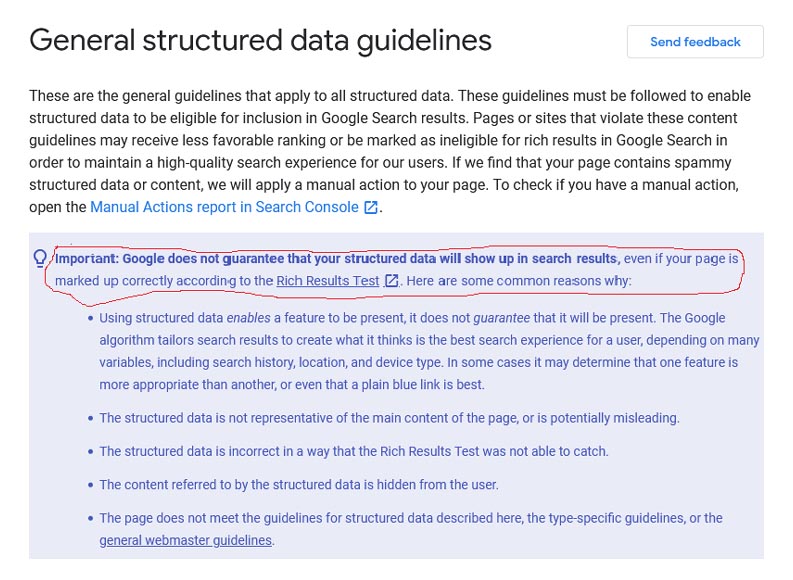 The purpose of structured data is to help search engines to better understand your website content and sharpen the SEO.
There shouldn't be any intention for black hat or grey hat technique to increase visibility in a very short time.
Follow the google guidelines to help search engines to grasp your contents swiftly, which will ultimately increase your visibility with greater returns. Be honest to search engines and they will honest to you.
Test with Structured data test tool
The last step is to ensure that you have set up structured data correctly. You can use the tool by entering a URL or a code snippet and run test, then it will bring out structured data from the page and validate it. You can re-arrange, edit and fix the code, then re-validate to test your changes.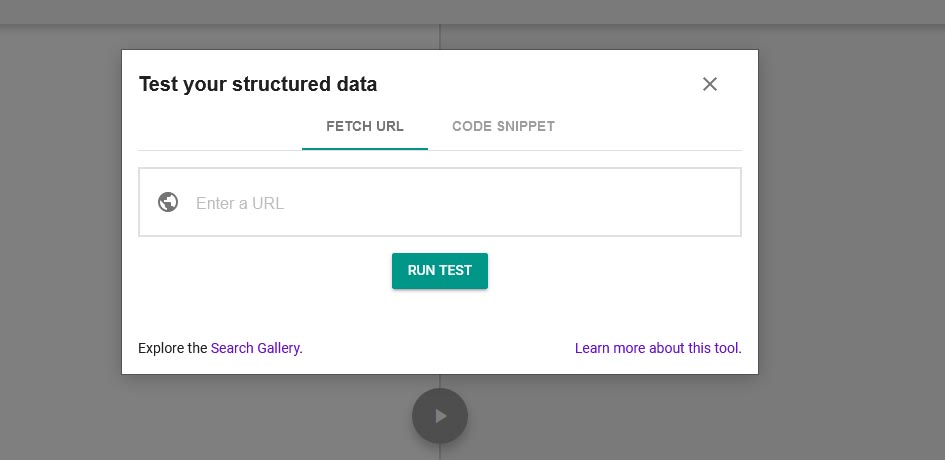 Utilize Structured Markup
Common schema types include :
Organization.
Event.
Person.
Local Business.
Place.
Product.
Offer.
FAQ.
Breadcrumbs.
Article.
Video.
Review.
Rating.
8.Link Building (Off-page optimization)
Link Building is a search engine optimization technique to get high quality links and visibility for your website.
Its essential to understand the vitality of link building as a prime factor to ranking high in SERPs.
Search Engines algorithm consider back-links as one of the primary ways to determine relevancy of a page and increase their site's authority.
As linking helps google and other search engines to crawl your website, so both external and internal linking helps search engines determine content quality and increase visibility of the site based on quality links.
Google is looking for an interesting link profile to determine whether a piece of content is worthwhile or not. This is one of the important reasons that one page ranks higher than the web pages of other sites.
The most power full way to get high quality links is through the content you have with good anchor text. This will be easier for search engines to fully understand the context of the links.
The prime aim of link building is to enhance the quantity of high-quality inbound links to a webpage in order to improve ranking in SERps.
So its essential to understand the importance of link building for high ranking and visibility to stay ahead of competitors.
8.Link Building (Off-page optimization)
Link building is the process of getting one way hyper links from other websites to yours, with a goal to drive referral traffic and boost theirs site's domain authority.
Why link building is Important?
Link building is an important part of search engine optimization. The popularity of a website greatly depends upon the number of high quality links from other high quality websites with higher domain authority.
The number of inbound links from high authority websites is an important factor in determining google page rank.
Effective link building means getting links from quality and genuine websites.
Some benefits of link building :
Link building is an important aspect of search engine optimization (SEO)
Genuine Links from quality sites give you credibility
Improve Ranking
Increase in web traffic from other websites linked to you
More visibility of your web page in search results
More number of high quality links leads to higher seo scores and admire your site as valuable resource.
There will be continuous source of referral traffic to your site
Increase brand exposure
helps in getting indexed in search results quicker
Avoid Artificial Links
Google identify artificial links which are fake. These artificial links down-grade your website with negative consequences and can easily be faked by using things like:
Social media profiles.
Article directories.
Online forums.
Social bookmarking.
Blog comments.
Q&A sites.
Wikis.
Guest-books.
In order to have trusted and natural links, a site needs to have content that is authoritative, trustworthy and genuine.
Getting natural links from trusted and credible sites with high domain authority, will help your web page ranking high in search results
What should be your links always?
Your links should be :
Be naturally earned/editorial
Links should be from quality and Authoritative sites
Should come from relevant sources
Use relevant, natural anchor text
Should be capable of drive qualified traffics to your website
There should be a mix of do-follow and no-follow links
Effective link building strategies?
There are various ways you can get a backlink to your website.
If you are working on a link strategy then you should know that creating links is a gradual process, which can't be created overnight instantly.
Among many ways here are the top strategies that we have been using to build links from relevant sources like :
Use effective guest blogging strategy
Create and distribute compelling infographic
Get Active on Social Media
build Resource pages and generate resource links from related and trusted sites
Leverage Broken Link building Strategy
Check and follow Competitor's Backlinks
Find customers and partners back links
Build Community site links (Quora, message boards, Forums, Reddit, etc)
Public release and content submission (submission of news, guides, research, press releases , opinions etc,)
Forum & blog comments
Business directories and local citation (Google My Business, Yelp, Yellow Pages, Trip Advisor, Apple Maps, etc)
Use skyscraper technique
The Main Focus Areas Of SEO - SEO Checklist
SEO Basic Check List
Setup Google and Bing webmaster tool
Generate & submit site map
Create a robots.txt file
Install Google Analytics
Set up Google Search Console
Ensure your site is indexed
Keyword Research Checklist
Identify keywords related to your business
Identify your competitors
Gather keywords from social media
Analyze search intent of users
Collect keywords from online communities
Use google trend
Prioritize keywords by search volume & difficulty
Create keyword map
Define your primary and secondary keywords
Find long-tail variations
On-Page SEO & Content Checklist
Use short, descriptive URLs
Include your primary keyword in your URL
Write a compelling title and description
Write a description using targeted keywords.
Fix duplicate and missing title tags
Fix missing and duplicate Descriptions
Use prime keyword from beginning of 1st paragraph
Use one H1 tag in a web page
Use Your Keyword in H1, H2 or H3 Tags
Strategic Internal linking
Optimize images with descriptive alt text
Create Image file name matching to targeted keywords
Write original content
Avoid assigning same keyword in other page content.
Content with targeted keywords and phrases
Mobile responsive
Proper pagination
Breadcrumbs
Header Hierarchy
Canonical URL/Links
Use Short sentences and paragraphs
Link-Building (Off- Page) SEO Check list
Analyze your competitors link profile
Replicate your competitor's links
Evaluate your backlink profile
Create and distribute infographic
Social sharing
Update your local directory profiles
Pursue community posting
Improve your internal linking
Monitor and reclaim any lost links
Steal your competitors broken back links
Pursue unlinked mentions
Use effective guest blogging strategy
Links from sites relevant to the topic of your site
Use skyscraper technique
Follow your partners and customers for back links
Image and video posting & sharing
Press release and article sharing
Technical SEO Checklist
Leverage inspect url feature in GSC
Ensure your website is mobile friendly
Check your site's loading speed
Make sure you are using HTTPS
Find and fix crawl errors
Check duplicate version of your website
Use an SEO friendly url structure
Find and fix orphan pages
Fix broken internal and outbound links
Migrate your site to HTTPS protocol
Make sure your site has an optimized robots.txt file
Add structured data
Make sure your site has OG tags and twitter card