Factors affecting global travel and tourism
Due to effective travel distribution channel, travellers today have huge options and choices at their finger-tips. Choice of consumers in travel industry has increased substantial in subsequent year, which gives a clear indication that in coming years travellers choice will touch to a different era.
More than half (56%) of business travellers who have used inflight wifi say that the service greatly improves their passenger experience. Travel Industry has been facing huge disruptions since last 10 years and in next ten years the disruptive factors are going to impact the travel players and their business model significantly.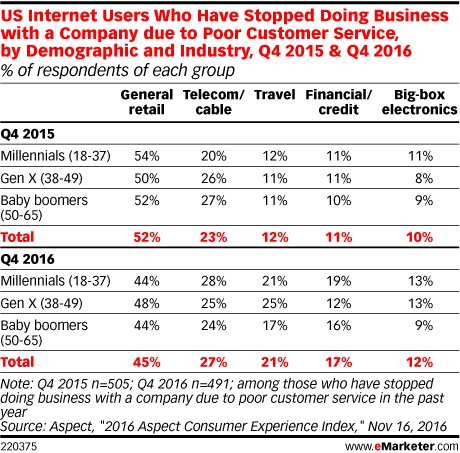 Factors influencing Travel industry - The disruptive factors
There was a recent survey regarding various disruptive factors, which are emerging in the market and it will also continue in future. Five major disruptive factors after having a thorough market survey using the opinion of travel market leaders. The Five Disruptive factors are:
High customer expectations and frequently changing mind set
Use of Mobile devices
Bi data and analytic
Regulations
Travel Risks
The Global distribution systems Play a major role in both leisure and corporate travel distribution, but they are best by a range of challenges which influencing the travel industry significantly.
High Customers Expectation and mind set
Due to rising customer expectations and ever changing customers mind are the key road-blocker to attract customers and retain them is getting extremely difficult for travel companies. Failing to provide service according to customers' expectation is exceeding the chances of consumers to another travel company or travel provider.
The consumer expectation is growing with more choices, efficient purchasing, great shopping experience, personalized and active service. Consumers have started expecting personalized experience best suit to their choice and need. Consumer expectation towards Personalization and friction-less travel service can go a long way, but taking it in right direction and getting it right can be a great challenge for travel brands due to ever changing needs and preferences of customers.
Book Travels on mobile devices
Consumers are increasingly researching, getting inspiration and booking travel using their smartphones, tablets and other mobile devices in the buying process. Almost half of the search queries come from mobile devices especially when it comes to last minute deal.
During the first quarter of 2016 the mobile booking was 26% of all world online travel. According to Criteo report 60 % of all bookings Made through online travel agencies (OTAs) within 24 hours of the expected date on a Smartphone and 7% in a tablet.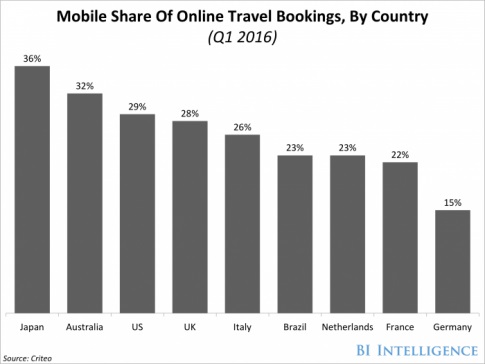 On the other hand, only 15% of smartphone bookings and 8% of tablet bookings occurred at least 12 weeks before the expected travel date. As far as the importance of mobile devices for online travel booking is concerned, smartphones making the difference in comparison to tablet phones.
smartphones dominating mobile bookings. According to U.S. OTAs, smartphones heading with an 81% share comparing to tablets for hotel bookings . Smartphones are generating online flights bookings with a share of 53% . Tablets are leading the travel market package tours booking, with 60% of mobile bookings. Nearly about 32% of bookings are being generated by Hotel OTAs on smartphones. Use of smartphones by hotel suppliers are lagging behind with only 11% of online bookings.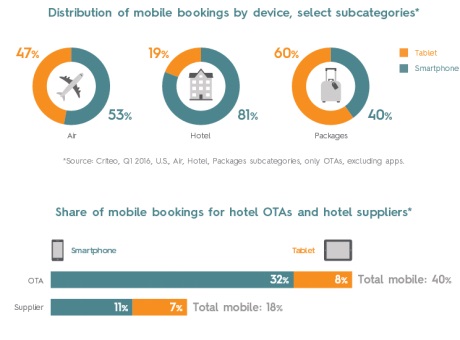 Booking and check-in time duration by device type for OTAs and suppliers
Mobile devices are steering the direction of travel market today and their role as a major game changer in the travel industry will continue to grow, which is an indication of fastest growth in emerging travel markets where it is becoming the booking device of choice.
Impact of big data on Travel and Tourism- Big Data analysis re-defining the travel Industry
Big Data impact the global travel and tourism industries significantly by creating opportunity for fast movers and transforming the travel industry with greater accuracy of data regarding customer intention and travel market trend.
How Big Data analytic is transforming the travel industry?
Travel organizations can create implementations of their existing as well as new products with greater bandwidth.
Travelers now come across real reviews, ratings and recommendations
Search will be the real search with real-time data.. Metasearch will become "real search".
Trusted sources will emerge for quality data.
With big data, travel companies can create 360-degree view of the customer, which will amazingly increase customer interaction.
Big data will help travel companies to analyze huge historical data, which will ultimately encourage the travel companies and OTAs for more dynamic and smarter pricing actions, optimized capacity planning.
Deep analysis of customer buying behaviour will help travel organizations to have better market analysis, which will lead to efficient market strategy.
Threshold to deeper customer insight. This will help travel organizations to identify the right opportunity and market trend to improve travel products and services.
Big data enhance the ability to analyze customer sentiment and choice
Effective marketing campaign and promotion can be done with richer customer data relevancy.
With big data analytic, airlines and hotels can optimize fare with better price changes across the multiple markets.
Regulations
National and international regulators determine the rules governing the level of competition in the industry with the power to influence the travel industry the way it works. Whilst the internet, concept of sharing economy, big data analytics are all enhancing the friction-less traveller experience. The Social and economic developments and international political instability are key disrupting factors limiting the future prosperity and growth of travel industry. Global political changes, Govt regulations and instability that will have massive impact on tourism.
Travel Risk
Travel Risk factors - Terrorism, political, social, or economic unrest
Tourism is one of the biggest industries with great contribution to world economic growth by creating job opportunities, revenues, supporting culture as well as entertainment.
Few of travel risk factors such as Natural disaster, terrorism, crime, political instability and potential illness are the risky road blockers for tourism industry growth. Due to travel risk, popularity of rich vacation destinations get significantly affected.
Instead of rich culture and scenic beauty, few countries like Egypt and Turkey is suffering from political instability and terrorism both, which are affecting the tourism growth in both the countries. Natural disaster, terrorism, crime, political instability and potential illness are the key factors which influence the consumer decision process of travelling.
A recent tourism market report indicated that when terrorist attacks take place in areas already dealing with political, social, or economic unrest
Travel Risk - Natural Disaster
Tourism has been greatly affected by natural disaster, which is significantly disrupted the industry with huge destruction of life and properties. Natural disaster is an influential factor which significantly influence the consumer decision for travel planning.
The massive natural disaster can have very negative Impact on tourism, which involves the impact on tourism sector and adverse economic impact.