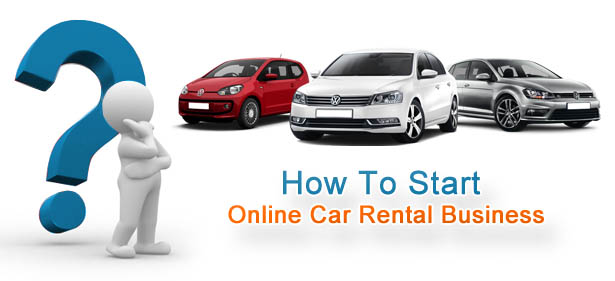 Of late, online car rental business is branching out to touch the new horizons of success. Definitely, this surprising growth of car rental business has inspired and will inspire a great many people to start their own online car renal business. So, it is very essential for them to have the basic ideas about the business.

Here are the précised facts and figures that would help the people, who show great interests towards this business and aim at starting an online car hire business in the upcoming days.
Ways to start your car rental business even if you have no cars of your own
The first and foremost requirement to start online car hire business is a broad range of luxurious cars. You can purchase the cars you need if you have an overflowing bank account. If you can't afford to purchase the cars then no need to be frustrated. You have three more options with you.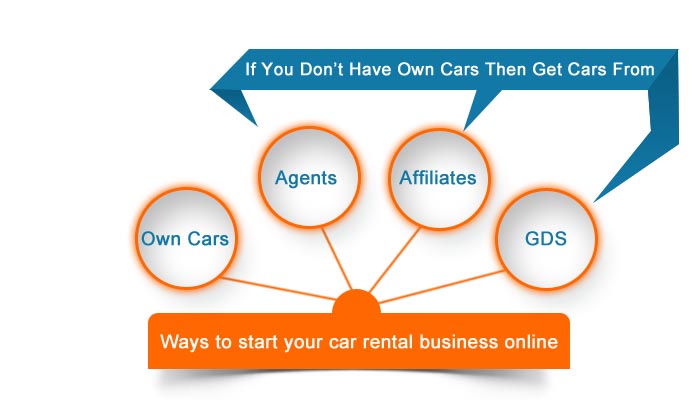 You can approach to the travel agents to provide their cars, take help of the affiliate marketing. Besides it, you can get cars through GDS integration services to kick-start an online car hire business.
Website building and promotion
Your footfall in the World Wide Web is very necessary to run your online car hire business. To have a website of your own, you will have to register a domain name. Simply, domain registration provides a name that identifies your IP address and provides a URL to get access of that particular website. Web hosting must be done to build a website. Web hosting provides you the space for storage and access to your website.
After web hosting you can design a website. Promotion of the designed site is also required to grow the car rental business and connect large number of customers. So, search engine optimization of the website is very essential. Interested individuals can choose a web designing company which provides the domain name registration; web hosting, web designing and SEO services.

Your own website is a great way to display your Car details and Offers
Building your own car rental website, you can add the car details that include the number of passengers a car can sit, number of luggage it can occupy along with the information about presence of the air conditioner, music system, number of doors, engine capacity etc. Adding optional extras you can display various information such as additional drivers, baby seats etc. it will help the renters to hire the appropriate rental cars that meet their requirements.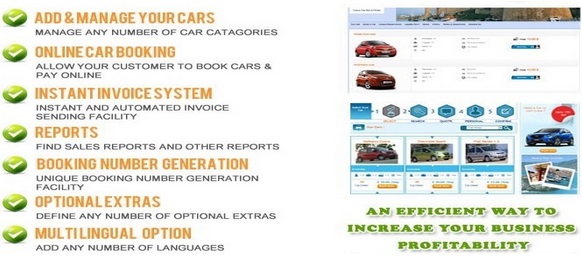 Similarly, you must allow the travel agents to add their car details, optional extras and rent slabs to your website, if they are agreed to provide their cars. Rent slabs give information about the rate of the cars given by the travel agents for different slabs such as 1-3 days, 4-7 days, 8-30 days etc.
Integration of GDS in your site
It will help to connect a large number of travel agents who can provide their cars for rental services. There are a variety of GDS service providers such as Amadeus, Gallileo, Sabre etc. But, you can integrate only one of the GDS in your website. At first, one must choose one of the GDS service providers and integrate it in his website.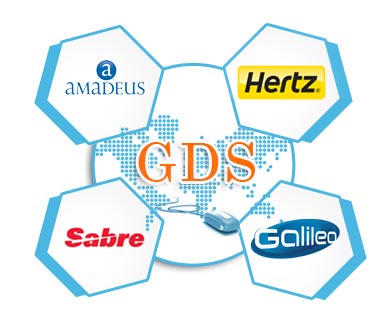 Affiliates:
If you want to add affiliates then you must select the affiliated companies and allow them to integrate their API on your website.
Booking option
You can allow the renters to book a car, pay online through the credit or debit cards, generate receipts and reference numbers through the online booking option available on your website site.

Modify booking option on the site will allow the customers to edit the detailed information using their respective reference numbers generated at the time of booking. Also, renters can cancel the booking they have made.
Tracking the renters details

Website owners can trap the booking records, get the detail information of the renters and cancel or confirm the booking which he thinks inappropriate or appropriate going through the backend of the site.
Availability calendar
There must be availability calendar option which will serve information regarding availability of the luxury cars for a particular date. So, inquisitive customers can find out whether the car they are looking for is available or not for that particular date.



It is hoped that all the information represented in the above paragraphs would help a lot to the people who want to start online car hire business soon.
How Orisys Infotech can help you?
Orisys Infotech being a Travel Technology Company can help you out in providing the required travel tech solutions to start an online car hire business and to reach the forefront of this business. Orisys infotech can help you stand your own online car rental business by understanding your requirement from planning to execution of your business online.
Why should you Choose Orisys Infotech
• Highly experienced team to work on your car rental project
• We understand your travel requirement
• Serving the car rental companies worldwide
• Off the self car rental software development
• Expertise in GDS / XML API Integration
• Project management with Agile
• Strong support system
• Proven track record
• Technology services from analysis to execution
• Agile project management approach
• Serving tourism industry across the world
• Creating customized solution with agile approach